Local Casselberry Vet
Client Services
Dentistry & Medicine
Boarding & Grooming
X-Rays & Surgery
Laboratory Services
Micro-Chipping
Pet Food & Supplies
Veterinarian in Casselberry
Specialty Service
Digital Radiography & Ultrasound
Flexible & Rigid Endoscopy
Laparoscopy & Cold Laser Therapy
Chemotherapy & Oncology
Orthopedic Surgery
In-House Blood Work & Urinalysis
Your Casselberry Vet
Dogs & Cats
We offer quality veterinary solutions for caring Casselberry pet owners and their beloved pets.

Rapid diagnosis & treatment is often the key to successful therapy.
Check Out Our Vet Clinic's Video Now.
A Veterinarian in Casselberry, Tuscawilla, Oviedo, and all of Seminole County Florida.
Hear What Local Casselberry Pet Owners Are Saying About Us
My dog is a first-time client and I was very impressed with the service. The staff was super nice and they were very kind to my dog (who has a very anxious personality). The doctor was very professional and knowledgeable. He provided a thorough examination to ensure my dog is happy and healthy for the years to come. The facilities were very clean and the services were reasonably priced. Would recommend it to all my friends with animals!
The doctor was extremely nice and calm. The front desk ladies were absolutely more than willing to help and answer questions of what you needed. The price is shocking very reasonable. The doctor was patient and very fast with seeing my dog and the other what seemed like 10 pets in the waiting room but you still felt totally comfortable. 10/10 switching from my old vet clinic to here and I won't regret it. I have no negative remarks.
My family and I have been using Dr. Alex Suero since we moved to Florida in 1981. You will not find another Vet that has the compassion that he does. I have not used any of the other Vets at this office however I am sure they are as wonderful as Dr. Suero.

Positive: Professionalism, Quality, Reliability, Responsiveness, Value
At Tuscawilla Animal Hospital, we treat your pets like the valued family members they are.
Dr. Alex Suero – Casselberry Vet Tuscawilla Animal Hospital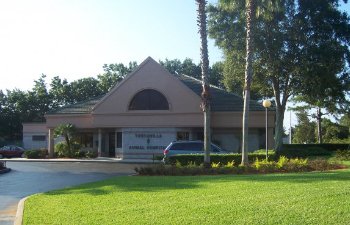 Veterinarian Office Hours
Although we care for pets primarily by appointment, walk-ins are accommodated and will be seen as time allows. Like humans, animals do not synchronize their illnesses with an appointment book.

Monday Thru Friday:
7:30 am to 6:00 pm
Saturday:
8:30am to12:30pm
Sunday Closed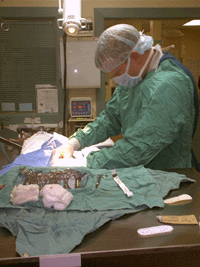 Veterinarian in Casselberry
Learn about us – your local veterinarian in Casselberry Florida now. Our vet clinic cares about your dog or cat.

We invite you to learn more about our team, our services and contact us to schedule a tour of our veterinary practice. Proudly serving the communities of Winter Springs, Oviedo, Casselberry, Winter Park, and East Orlando since 1980.
Learn
About
Casselberry
Florida
Casselberry is part
of Seminole County Florida

A community overview by
your Local Veterinarian in
Casselberry / your
Casselberry Veterinarian
The City of Casselberry features over 30 lakes and ponds, the largest being Lake Howell, the Triplet Chain of Lakes, Lake Kathryn, and Lake Concord. Prior to European settlement in the 19th-century Native American groups inhabited the Seminole County area, including land in present-day Casselberry. A blockhouse known as Fort Concord was constructed on the shores of Lake Concord in 1849 to protect local settlers during conflicts between the Seminole Wars.

After the Homestead Act was passed in 1862, settlers began homesteading the land around Lake Concord and the Triplet Chain of Lakes. Annie E. Griffin of Eastman, Georgia platted the area's first subdivision in 1889 after inheriting the land from her deceased husband.

An African-American community cemetery, called Evergreen Cemetery, was established in 1903 under the care of a group of trustees from surrounding communities. In 1925, Gordon J. Barnett of New York came to Altamonte Springs and acquainted himself with all aspects of the local fern industry and soon opened his own fernery. Barnett then began a housing development west of Lake Concord called Fern Park Estates, composed of small lots and including a fernery for individual owners.

In 1926, Hibbard Casselberry of Winnetka, Illinois was visiting his wife's aunt in nearby Winter Park when he met Gordon Barnett and signed on as his exclusive sales agent for Fern Park Estates. Casselberry and Barnett split soon after but Casselberry purchased land surrounding Fern Park Estates and began platting his own subdivision: Winter Park Ferneries.




The area became known as Fern Park and a post office was established under that name in 1928. Casselberry continued to develop and expand his fernery and real estate business throughout the 1930s while Barnett was elected to the Florida House of Representatives in 1937. When Barnett introduced a bill to incorporate the Town of Fern Park it was passed and moved to the senate before Fern Park residents could petition the bill, and then Barnett withdrew it.
Hibbard Casselberry convinced the residents of Fern Park that the best way to avoid property taxes was to incorporate their own tax-free town.

A town meeting was held on October 10, 1940, where the tax-free Town of Casselberry was officially incorporated, including parts of Barnett's Fern Park Estates. As more property was brought into the city limits of Casselberry, the area of Fern Park was pushed further south towards SR 436.

With the beginning of World War II the ferneries were declared non-essential and Hibbard Casselberry secured government contracts for the manufacturing of bandoliers, bomb parachutes, and hospital tent liners. The city returned to the fern industry after the war but also continued work in textiles and Johnson Electronics became a major employer for the city in the 1950s.

Despite the fact that Casselberry was an incorporated town and Fern Park remained unincorporated the United States Postal Service refused to grant Casselberry its own post office due to a policy prohibiting the naming of post offices after living persons. Casselberry established a contract post office in 1957 at its own expense and the town was finally granted a post office in 1959, although Hibbard Casselberry lived another ten years.

The City of Casselberry was incorporated on July 25, 1965, and Casselberry's citizens eventually voted to have property taxes in 1976. Casselberry's first city hall was dedicated in 1970 and comprises part of the current municipal complex.
Enjoy Reading Our Recent Blog Articles Now!
Blog Articles By Your Local Veterinarian in Casselberry | Casselberry Vet
Why Are Early Detection Tests For Your Pet So Important? – Thanks for reading this article. We want to ensure your pet lives a healthy long life. Tuscawilla Animal Hospital which proudly serves Winter Springs, Casselberry, Oviedo, and the great Seminole County Florida area wants to share a simple way to understand the importance of…