Local Longwood Vet
Client Services
Dentistry & Medicine
Boarding & Grooming
X-Rays & Surgery
Laboratory Services
Micro-Chipping
Pet Food & Supplies
Veterinarian in Longwood
Specialty Service
Digital Radiography & Ultrasound
Flexible & Rigid Endoscopy
Laparoscopy & Cold Laser Therapy
Chemotherapy & Oncology
Orthopedic Surgery
In-House Blood Work & Urinalysis
Your Longwood Vet
Dogs & Cats
We offer quality veterinary solutions for caring Winter Springs pet owners and their beloved pets.

Rapid diagnosis & treatment is often the key to successful therapy.
Check Out Our Vet Clinic's Video Now.
A Veterinarian in Longwood, Tuscawilla, Oviedo, and all of Seminole County Florida.
Hear What Local Longwood Pet Owners Are Saying About Us
My dog is a first-time client and I was very impressed with the service. The staff was super nice and they were very kind to my dog (who has a very anxious personality). The doctor was very professional and knowledgeable. He provided a thorough examination to ensure my dog is happy and healthy for the years to come. The facilities were very clean and the services were reasonably priced. Would recommend it to all my friends with animals!
The doctor was extremely nice and calm. The front desk ladies were absolutely more than willing to help and answer questions of what you needed. The price is shocking very reasonable. The doctor was patient and very fast with seeing my dog and the other what seemed like 10 pets in the waiting room but you still felt totally comfortable. 10/10 switching from my old vet clinic to here and I won't regret it. I have no negative remarks.
My family and I have been using Dr. Alex Suero since we moved to Florida in 1981. You will not find another Vet that has the compassion that he does. I have not used any of the other Vets at this office however I am sure they are as wonderful as Dr. Suero.

Positive: Professionalism, Quality, Reliability, Responsiveness, Value
At Tuscawilla Animal Hospital, we treat your pets like the valued family members they are.
Dr. Alex Suero – Longwood Vet – Tuscawilla Animal Hospital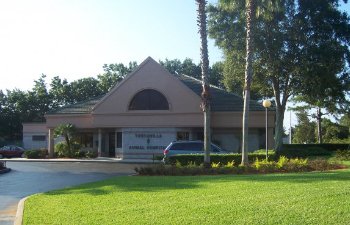 Veterinarian Office Hours
Although we care for pets primarily by appointment, walk-ins are accommodated and will be seen as time allows. Like humans, animals do not synchronize their illnesses with an appointment book.

Monday Thru Friday:
7:30 am to 6:00 pm
Saturday:
8:30am to12:30pm
Sunday Closed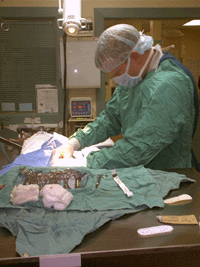 Veterinarian in the Longwood Area
Learn about us – your local veterinarian in the Longwood Florida area now. Our vet clinic cares about your dog or cat.

We invite you to learn more about our team, our services and contact us to schedule a tour of our veterinary practice. Proudly serving the communities of Winter Springs, Oviedo, Casselberry, Winter Park, and East Orlando since 1980.
Learn
About
Longwood
Florida
Longwood is part
of Seminole County Florida

A community overview by
your Local Veterinarian in
Longwood / your
Longwood Vet
Longwood has been a destination point for Florida travelers since coastal tribes used The Senator, an ancient bald cypress, to find their way overland from the St. Johns River to trading grounds at Spring Hammock. This was what the wilderness sanctuary early tribes found when they escaped inland from the Spanish. Later, when Creeks and others from the tribes of the Southeast United States fled into Spanish Florida and settled new villages among escaped African slaves, they became the Seminoles.

The word "Seminole" is adopted from Spanish and Creek terms for people who live away from others. The Senator, at more than 3000 years old, is easily Central Florida's oldest tourist attraction and can still be seen today at Big Tree Park in Seminole County's Spring Hammock Preserve near Longwood.

As far as American Colonial history goes, Longwood as well as most of Seminole County shares its frontier beginnings with the early settlement of Orange, Lake, Brevard, Volusia, and Osceola Counties that make up the Orlando Metro Area. Central Florida's development began after the Second Seminole War (1837-1842).

By the early 1860s, both Sanford and Orlando were small settlements that had developed near the Seminole War forts built between 1837 and 1838. Settlers began arriving at what would become Longwood during the lull between the end of the Seminole Wars in the 1850s and the beginning of the Civil War.




The earliest settlers to the Longwood area arrived in the early 1870s. John Neill Searcy came from Tennessee in March of 1873, and Edward Warren Henck arrived from Boston in November of the same year. Both came by steamboat up the St. Johns River to Sanford and were soon granted Longwood homesteads.

A small community had begun to develop. Mr. Henck found the Hartley Family homesteading at Fairy Lake which is now the Columbus Harbor neighborhood when he first arrived. "There were no other inhabitants in what is now the corporation of Longwood," Henck wrote in a brief history of his early days in Florida for historian William Fremont Blackman's History of Orange County, Florida, published in 1927.

E.W. Henck was a railroad man, hotel owner, and real estate promoter who served with the E.W. Henck honor guard that accompanied President Abraham Lincoln's body on the train trip from Washington to Illinois. After 2 days at Mellonville's "so-called hotel," Henck set out South on foot.

Fifteen miles to the south, he selected his homestead on land south of Myrtle Lake. The mail rider was replaced by Joseph Bumby's stage line when, on May 19, 1876, the Longwood Post Office was established with Henck as the first postmaster. He selected the name Longwood after a suburb of Boston, which he as a young engineer helped layout.

Henck began making horseback trips to search for a route for a railroad linking Sanford and Orlando, then a mere trading post. Henry Sanford provided some of the lands. Henck led a group of local businessmen in getting the first post-Civil War railroad, the South Florida Railroad, constructed in Florida.

The South Florida Railroad began construction in the fall of 1879, and regular rail service between Orlando and Sanford started on November 15, 1880. Eventually, Henck sold controlling interest in his railroad to the Henry Plant rail system. He also initiated the construction of the Longwood Hotel, which was completed in 1886. Henck was elected Longwood's first mayor in 1885.

A decade later, and under Henck's steady real estate promotions, Longwood had 5 churches, 3 hotels, including 2 built by Henck, 8 stores, and a weekly newspaper.

Another early settler from Boston, Frederick Rand, together with the Searcy family, founded Christ Episcopal Church, which still stands on Church Avenue. Rand's parents raised funds in Boston to assist with building the church. Rand was also associated with Henck and the founding of the railroad.

Although the railroad from Sanford to Jacksonville was not completed until the mid-1880s, the railroad from Sanford to Orlando, completed in 1880, increased access to the area for those who arrived by steamship. Growth was rapid, and by 1886 the population was 1,000. Longwood was among the largest communities in Orange County (Seminole County was formed in 1913).

Another notable early settler of Longwood is Mr. Pyotr Alekseyevich Dementyev. The 1884-85 State Gazetteer and Business Directory lists Longwood's chief industry as the P.A. Demens and Co. sash, door, and blind factory. In those days, it was the major supplier of lumber and building materials for much of the area.

The company's owner was Pyotr Alekseyevich Dementyev, whose name was later shortened to Peter Demens. He was 31 when he came to Florida in June 1881 as an expatriate nobleman who had been on the losing end of a political feud in Czarist Russia.

Upon arriving in Longwood, Mr. Demens bought 30 acres of groves and a 30 percent interest in a local sawmill, later buying out his partners. His expansion plans included a contract to build railroad station houses from Lakeland to Dade City. He also supplied labor and material for buildings at Rollins College.

He became the owner of a charter for a railroad to run from the community of Lake Monroe to south of Lake Apopka when its owners couldn't pay a debt. He completed the line to the new town of Oakland and later to the Tampa Bay area. The town at the end of the line became St. Petersburg, a name selected by one of his partners to honor Demens' hometown. By 1889, though, Demens sold his railroad to get out of debt and moved to North Carolina.

The Great Freeze of December 1894 and January 1895 had a devastating impact on the citrus industry and caused a major exodus from Central Florida. By the 1900 census, Longwood's population had declined to 325.

During the 1910-1920 period, the area started to grow again, and by the mid-1920s the Boom Era was at its peak. In 1923 the Town of Longwood was incorporated as a city, and the Dixie Highway was constructed near where County Road 427 is located today.

With the coming of the Depression, development stopped. The City's only bank failed in 1932 and Longwood sought, unsuccessfully, to disincorporate. Toward the end of the 1930s, some growth did occur, and by the 1940s the population of the incorporated city was 406.

New economic and development opportunities were brought to the area in the 1960s and 1970s, fueled by both the space industry and the development of Walt Disney World and other attractions. With the growth of Central Florida during the 1970s and 1980s, Longwood developed into primarily a residential community, and by 2000, the population exceeded 13,700.
Enjoy Reading Our Recent Blog Articles Now!
Blog Articles By Your Local Veterinarian in Longwood | Longwood Vet
What dog breeds make good running partners? What dog breeds make good running partners? Has running become your latest passion or maybe you have been running for years, either way having a dog running with you is kind of nice. A lot of runners find it fun to have the companionship of a man's best…