Local Oviedo Vet
Client Services
Dentistry & Medicine
Boarding & Grooming
X-Rays & Surgery
Laboratory Services
Micro-Chipping
Pet Food & Supplies
Veterinarian in Oviedo
Specialty Service
Digital Radiography & Ultrasound
Flexible & Rigid Endoscopy
Laparoscopy & Cold Laser Therapy
Chemotherapy & Oncology
Orthopedic Surgery
In-House Blood Work & Urinalysis
Your Oviedo Vet
Dogs & Cats
We offer quality veterinary solutions for caring Oviedo pet owners and their beloved pets.

Rapid diagnosis & treatment is often the key to successful therapy.
Check Out Our Vet Clinic's Video Now.
A Veterinarian in Winter Springs, Tuscawilla, Oviedo, and all of Seminole County Florida.
Hear What Local Oviedo Pet Owners Are Saying About Us
My dog is a first-time client and I was very impressed with the service. The staff was super nice and they were very kind to my dog (who has a very anxious personality). The doctor was very professional and knowledgeable. He provided a thorough examination to ensure my dog is happy and healthy for the years to come. The facilities were very clean and the services were reasonably priced. Would recommend it to all my friends with animals!
The doctor was extremely nice and calm. The front desk ladies were absolutely more than willing to help and answer questions of what you needed. The price is shocking very reasonable. The doctor was patient and very fast with seeing my dog and the other what seemed like 10 pets in the waiting room but you still felt totally comfortable. 10/10 switching from my old vet clinic to here and I won't regret it. I have no negative remarks.
My family and I have been using Dr. Alex Suero since we moved to Florida in 1981. You will not find another Vet that has the compassion that he does. I have not used any of the other Vets at this office however I am sure they are as wonderful as Dr. Suero.

Positive: Professionalism, Quality, Reliability, Responsiveness, Value
At Tuscawilla Animal Hospital, we treat your pets like the valued family members they are.
Dr. Alex Suero – Oviedo Veterinarian Tuscawilla Animal Hospital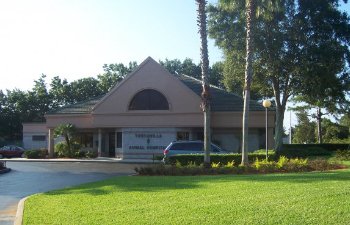 Veterinarian Office Hours
Although we care for pets primarily by appointment, walk-ins are accommodated and will be seen as time allows. Like humans, animals do not synchronize their illnesses with an appointment book.

Monday Thru Friday:
7:30 am to 6:00 pm
Saturday:
8:30am to12:30pm
Sunday Closed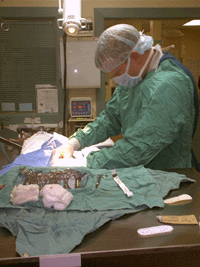 Veterinarian in Oviedo
Learn about us – your local veterinarian in Oviedo Florida now. Our vet clinic cares about your dog or cat.

We invite you to learn more about our team, our services and contact us to schedule a tour of our veterinary practice. Proudly serving the communities of Winter Springs, Oviedo, Casselberry, Winter Park, and East Orlando since 1980.
Learn
About
Oviedo
Florida
Oviedo is part
of Seminole County Florida

A community overview by
your Local Veterinarian in
Oviedo / your
Oviedo Vet
In the late 1870s, individuals living a couple of miles south of Lake Jesup needed an easily accessible post office in the Florida backcountry. Andrew Aulin, an early settler and shop-owner, decided to file paperwork for a post office; in his first site location report, he needed a unique name, one that no other post office in Florida had.

Aulin liked having a Spanish name, "to go with the Spanish name of the state," and decided to name his post office location Oviedo after the city of Oviedo in northern Spain (the capital city of the Principality of Asturias) and the University of Oviedo. Some say he visited the University, others say he just liked the sound, most agree he likely pronounced it "Oh-vee-Ay-Doh" rather than the Americanized way of "Oh-VEE-doh."




Most of the buildings in the downtown historic area were constructed between the end of the 19th and early 20th centuries. The Nelson and Company Historic District, the R.W. Estes Celery Company Precooler Historic District, the First Methodist Church of Oviedo, and several houses in Oviedo are listed in the National Register of Historic Places. The nearby Oviedo Mall features murals of historic areas along with pictures of early European and African-American settlers in the area.

Route 434, which cuts through downtown Oviedo, is currently being widened and several buildings have been demolished. The Oviedo Preservation Project has been tasked with photographing and documenting the buildings for posterity.

An African-American Oviedo pioneer named Mathew Powell established the Antioch Missionary Baptist Church in April 1875. Although not located in the downtown area, the historic Lake Charm settlement is nearby. This settlement, established by Dr. Henry Foster in the 1860s, became one of the first resorts in Florida. It lasted as a resort until the 1890s. Several winter homes built during that era still stand today.

In 2015, the city of Oviedo dedicated a brand new downtown development just south of the current "old downtown" along Oviedo Blvd. The new town center, named "Oviedo on the Park", is a mixed-use development with townhouses, apartment homes, restaurants, and retail. It is centered around the new Center Lake Park with a man-made lake, a large amphitheater, playground, and Veterans Tribute.

A 64-bed hospital called the Oviedo Medical Center opened in January 2017. A new Emergency Room (ER) hospital, called Oviedo ER, was completed in 2014. Oviedo ER is a department of Central Florida Regional Hospital. The Oviedo ER is located on the corner of Red Bug Lake Road and West Broadway.

The Oviedo Mall, a single-story indoor mall with a movie theater built in 1998, has recently undergone a large-scale renovation by its new owners, 3D Investments. BJ's Restaurant & Brewery opened across from the Oviedo Mall in August 2014. Paul Stanley and Gene Simmons of the rock group KISS hosted a grand opening celebration for their new Rock & Brews in Oviedo in January 2015.

In January 2016, Oviedo's new, expanded Townhouse Restaurant opened a few hundred feet from their old, iconic establishment, which was demolished to make room for the new road project. Oviedo's new Gym & Aquatic Center features a waterslide, kid's water park, and a large Olympic-sized pool with multiple lanes. Oviedo's Riverside Park also contains a pool, but also addition has tennis courts and a skate park.

Oviedo also has a YMCA, golf course, county library branch, Little League, bowling/pinball center, a boating complex, and a natural nursery. Several large retailers in Oviedo include Target, Home Depot, and Lowe's amongst others. Oviedo is also home to numerous housing developments including Alafaya Woods, Whispering Woods, Aloma Woods, Remington Park, Carillon, Little Creek, Sanctuary, Kingsbridge, Riverside, Riverwind Apartments, Twin Rivers, and Bear Creek.

Newer subdivisions include Oviedo Forest, Oviedo Gardens, Providence, Clayton's Crossing, Stratford Green, the Trails, Live Oak Reserve, and Aulin's Landing of Oviedo—named after one of the city's founding settlers and first postmaster, Andrew Aulin.
Enjoy Reading Our Recent Blog Articles Now!
Blog Articles By Your Local Veterinarian in Oviedo | Oviedo Vet
What Medical Abbreviations Are Used By Vet Clinics? Written By Your Friends At The Tuscawilla Animal Hospital Medical Abbreviations Used By Vet Clinics explained by the Tuscawilla Animal Hospital. Here are commonly used abbreviations used regularly at most animal hospitals and vet clinics. We hope you enjoy reading "What Medical Abbreviations Are Used By Vet…