Local Seminole County Vet
Client Services
Dentistry & Medicine
Boarding & Grooming
X-Rays & Surgery
Laboratory Services
Micro-Chipping
Pet Food & Supplies
Veterinarian in Seminole County
Specialty Service
Digital Radiography & Ultrasound
Flexible & Rigid Endoscopy
Laparoscopy & Cold Laser Therapy
Chemotherapy & Oncology
Orthopedic Surgery
In-House Blood Work & Urinalysis
Your Seminole County Vet
Dogs & Cats
We offer quality veterinary solutions for caring for Seminole County pet owners and their beloved pets.

Rapid diagnosis & treatment is often the key to successful therapy.
Check Out Our Vet Clinic's Video Now.
A Veterinarian in Casselberry, Tuscawilla, Oviedo, and all of Seminole County Florida.
Hear What Local Seminole County Pet Owners Are Saying About Us
My dog is a first-time client and I was very impressed with the service. The staff was super nice and they were very kind to my dog (who has a very anxious personality). The doctor was very professional and knowledgeable. He provided a thorough examination to ensure my dog is happy and healthy for the years to come. The facilities were very clean and the services were reasonably priced. Would recommend it to all my friends with animals!
The doctor was extremely nice and calm. The front desk ladies were absolutely more than willing to help and answer questions of what you needed. The price is shocking very reasonable. The doctor was patient and very fast with seeing my dog and the other what seemed like 10 pets in the waiting room but you still felt totally comfortable. 10/10 switching from my old vet clinic to here and I won't regret it. I have no negative remarks.
My family and I have been using Dr. Alex Suero since we moved to Florida in 1981. You will not find another Vet that has the compassion that he does. I have not used any of the other Vets at this office however I am sure they are as wonderful as Dr. Suero.

Positive: Professionalism, Quality, Reliability, Responsiveness, Value
At Tuscawilla Animal Hospital, we treat your pets like the valued family members they are.
Dr. Alex Suero – Seminole County Vet – Tuscawilla Animal Hospital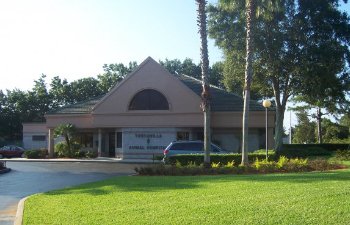 Veterinarian Office Hours
Although we care for pets primarily by appointment, walk-ins are accommodated and will be seen as time allows. Like humans, animals do not synchronize their illnesses with an appointment book.

Monday Thru Friday:
7:30 am to 6:00 pm
Saturday:
8:30am to12:30pm
Sunday Closed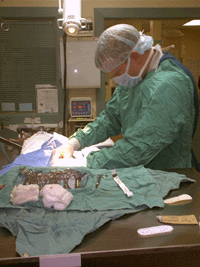 Veterinarian in Seminole County
Learn about us – your local veterinarian in Seminole County Florida now. Our vet clinic cares about your dog or cat.

We invite you to learn more about our team, our services and contact us to schedule a tour of our veterinary practice. Proudly serving the communities of Winter Springs, Oviedo, Casselberry, Winter Park, and East Orlando since 1980.
Learn
About
Seminole
County
Florida
Casselberry is part
of Seminole County Florida

A community overview by
your Local Veterinarian in
Seminole County / your
Seminole County
Vet
On July 21, 1821, two counties formed Florida: Escambia to the west and St. Johns to the east. In 1824, the area to the south of St. Johns County was designated Mosquito County, with its seat at Enterprise. The county's name was changed to Orange County in 1845 when Florida became a state, and over the next 70 years, several other counties were created. Seminole County was one of the last to split.

Seminole County was created on April 25, 1913, out of the northern portion of Orange County by the Florida Legislature. It was named for the Seminole people who historically lived throughout the area. The name "Seminole" is thought to be derived from the Spanish word cimarron, meaning "wild" or "runaway."




As of the census of 2000, there were 365,196 people, 139,572 households, and 97,281 families residing in the county. The U.S. Census Bureau estimates that the population of the County has grown to 394,878 by 2003. Current 2012 estimates put the population at more than 430,838.

The population density was 1,185 people per square mile (458/km²). There were 147,079 housing units at an average density of 477 per square mile (184/km²). The racial makeup of the county was 82.4% White, 9.5% Black or African American, 0.3% Native American, 2.5% Asian, <0.1% Pacific Islander, 3.1% from other races, and 2.2% from two or more races. 11.2% of the population were Hispanic or Latino of any race.

There were 139,572 households out of which 33.9% had children under the age of 18 living with them, 54.3% were married couples living together, 11.5% had a female householder with no husband present, and 30.3% were non-families. 22.9% of all households were made up of individuals and 6.6% had someone living alone who was 65 years of age or older.

The average household size was 2.59 and the average family size was 3.07. The Department of Education states that in 2003, school enrollment was approximately 72,630. As of 2006, the Seminole County School District was the 52nd largest in the nation.
Enjoy Reading Our Recent Blog Articles Now!
Blog Articles By Your Local Veterinarian in Seminole County | Seminole County Vet
What are some great dog dental care tips? – If you are a conscientious and caring owner, you will want to pay special attention to ensuring that your dog is as healthy as possible. By the way, thanks for reading this blog article written by the Tuscawilla Animal Hospital in Seminole County Florida. However, it…