Local Tuscawilla Country Club Veterinarian
Client Services
Dentistry & Medicine
Boarding & Grooming
X-Rays & Surgery
Laboratory Services
Micro-Chipping
Pet Food & Supplies
Veterinarian in Tuscawilla Country Club
Specialty Service
Digital Radiography & Ultrasound
Flexible & Rigid Endoscopy
Laparoscopy & Cold Laser Therapy
Chemotherapy & Oncology
Orthopedic Surgery
In-House Blood Work & Urinalysis
Your Tuscawilla Country Club Veterinarian
Dogs & Cats
We offer quality veterinary solutions for caring for Tuscawilla Country Club pet owners and their beloved pets.

Rapid diagnosis & treatment is often the key to successful therapy.
Check Out Our Vet Clinic's Video Now.
A Veterinarian in Tuscawilla Country Club, Oviedo, and all of Seminole County Florida.
Hear What Local Tuscawilla Country Club Pet Owners Are Saying About Us
My dog is a first-time client and I was very impressed with the service. The staff was super nice and they were very kind to my dog (who has a very anxious personality). The doctor was very professional and knowledgeable. He provided a thorough examination to ensure my dog is happy and healthy for the years to come. The facilities were very clean and the services were reasonably priced. Would recommend it to all my friends with animals!
The doctor was extremely nice and calm. The front desk ladies were absolutely more than willing to help and answer questions of what you needed. The price is shocking very reasonable. The doctor was patient and very fast with seeing my dog and the other what seemed like 10 pets in the waiting room but you still felt totally comfortable. 10/10 switching from my old vet clinic to here and I won't regret it. I have no negative remarks.
My family and I have been using Dr. Alex Suero since we moved to Florida in 1981. You will not find another Vet that has the compassion that he does. I have not used any of the other Vets at this office however I am sure they are as wonderful as Dr. Suero.

Positive: Professionalism, Quality, Reliability, Responsiveness, Value
At Tuscawilla Animal Hospital, we treat your pets like the valued family members they are.
Dr. Alex Suero – Tuscawilla Country Club Veterinarian Tuscawilla Animal Hospital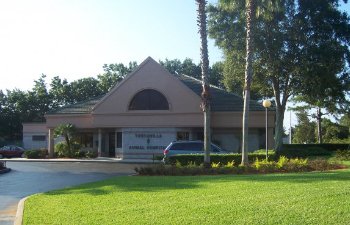 Veterinarian Office Hours
Although we care for pets primarily by appointment, walk-ins are accommodated and will be seen as time allows. Like humans, animals do not synchronize their illnesses with an appointment book.

Monday Thru Friday:
7:30 am to 6:00 pm
Saturday:
8:30am to12:30pm
Sunday Closed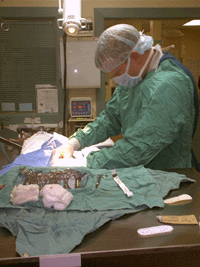 Veterinarian in Tuscawilla Country Club
Learn about us – your local veterinarian in Tuscawilla Country Club Florida now. Our vet clinic cares about your dog or cat.

We invite you to learn more about our team, our services and contact us to schedule a tour of our veterinary practice. Proudly serving the communities of Winter Springs, Oviedo, Casselberry, Winter Park, and Tuscawilla Country Club since 1980.
Learn
About
Tuscawilla
Country
Club Florida
Tuscawilla Country Club is part
of Seminole County Florida

A community overview by
your Local Veterinarian in
Tuscawilla Country Club /
your Tuscawilla Country
Club Veterinarian
The centerpiece of Tuscawilla Country Club is an 18-hole golf course designed by noted architect Joe Lee in 1971, offering a challenge to players of all skill levels. The course is carved from a gently rolling terrain with a backdrop of stately Live Oak trees draped with Spanish moss, which lends itself to a Southern plantation atmosphere. This Championship Golf Course spans 6,851 yards, winding peacefully through some of the most pristine lands in the state.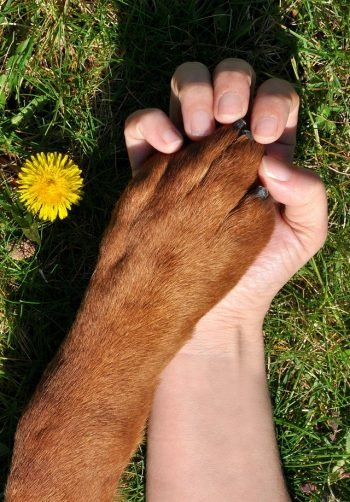 This area is a place that people really can enjoy. The lifestyle of an exclusive family-oriented Private Country Club at Tuscawilla. The golf course features Diamond Zoysia greens. Stately Live Oak trees draped in Spanish moss surround the course, the gently rolling terrain enhances the beauty of Tuscawilla. Tuscawilla features six award-winning lighted Har-Tru clay tennis courts. The Aquatics Center boasts a Jr. Olympic size swimming pool and we offer many monthly social activities for adults and children.

The Clubhouse features a well-stocked Golf Pro Shop, a Fitness center, and The Oaks Restaurant, an on-site restaurant, which offers lunch, dinner, and Social Events 6 days a week. Tuscawilla County Club's southern plantation-style building, with a wrap-around veranda, is perfect for weddings, tournaments, private parties, or providing a good scenic view for some post-round beverages.

If you play at the Tuscawilla Country Club, prepare yourself for an unparalleled golfing experience. This course is a pleasure for golfers of any skill level to play. Test your accuracy with our fairways, water hazards, and sand traps; they have everything you need to challenge you and improve your game.
Enjoy Reading Our Recent Blog Articles Now!
Blog Articles By Your Local Veterinarian in Tuscawilla Country Club | Tuscawilla Country Club Veterinarian
How old is my dog in human years? Answered by Tuscawilla Animal Hospital in Winter Springs Florida. How old is my dog in human years? Many of our pet owners like to ask us – "How old is my dog in human years?" – it is a very popular question actually. As your dog ages,…